One Angry Vegan
European premiere!
IL, 2017, 49 min, OV with English subtitles
Regie: Gil Golan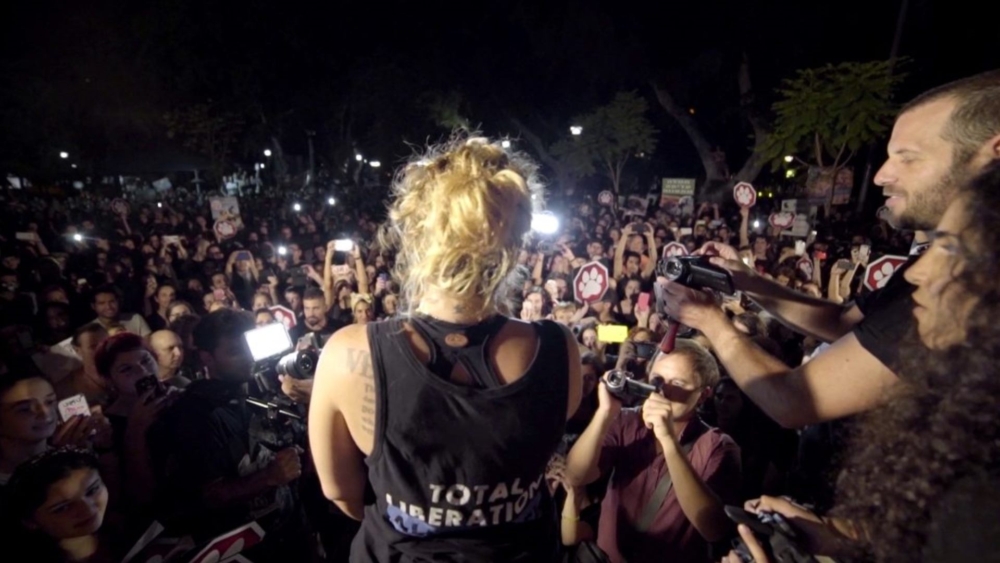 Dienstag
28. November
21:00
---
FILMGESPRÄCH
with protagonist Tal Gilboa (via Videostream)
---
---
Tal Gilboa is the leader of a movement that turned Israel into the world's most vegan country in three years. Her life changes when she meets Tsvi, a neurotic, reclusive man who dreams of a vegan revolution; a visionary who uses Tal as his charismatic, operational extension. Violent events and arrests surprisingly bring them closer to the mainstream's heart. But everything has a price and she alienates those closest to her. Gil Golan´s thrilling film documents the crucial points in the recent evolution of the vegan movement in Israel.