AWAKE, A Dream from Standing Rock
Opening Film / Austrian premiere!
Turtle Island, 2017, 84 min, English OV
Directed by: Josh Fox, James Spione, Myron Dewey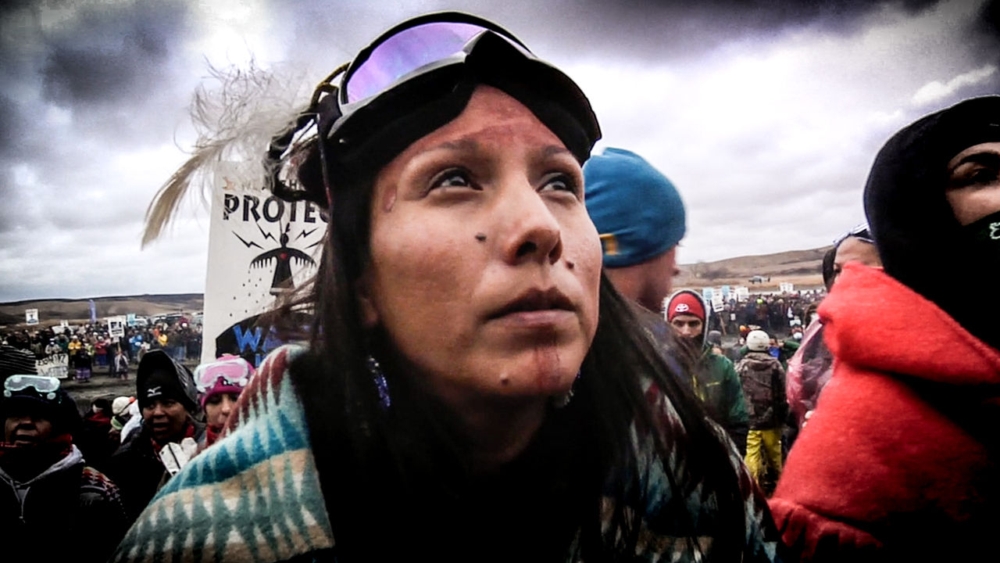 Wednesday
November 22nd
20:30
---
Q&A
with protagonist Floris Whitebull (via Videostream) and eco-activists from Graz
---
---
In 2016 Standing Rock, North Dakota became one of the most watched places on earth. The Standing Rock Sioux Tribe captured world attention through their peaceful resistance to the Dakota Access Pipeline, which threatens the drinking water of 18 million people and Indigenous sovereignty. While many may know the details, AWAKE: A DREAM FROM STANDING ROCK captures the story of the Native-led defiance that forever changed how we fight for clean water, our environment and the future of our planet.
Directed by Academy Award nominated filmmaker Josh Fox (Gasland), Academy Award nominated filmmaker James Spione (Incident in New Baghdad) and Digital Smoke Signals founder Myron Dewey.