Un paese di Calabria
Austrian premiere!
IT/FR, 2016, 90 min, Italian OV with English subtitles
Regie: Shu Aiello, Catherine Catella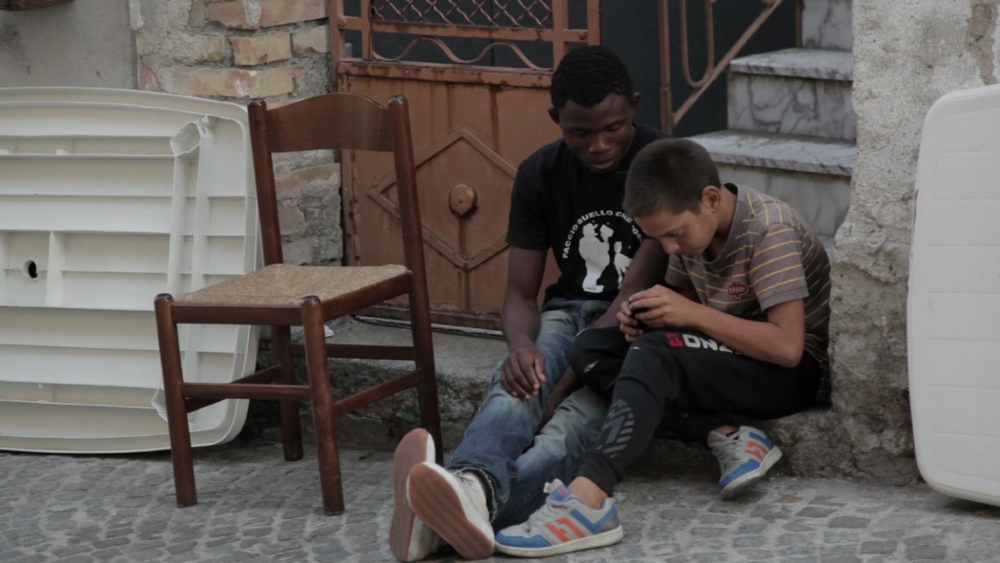 Samstag
2. Dezember
21:00
---
For many years, the Italian village of Riace bore the traces of substantial emigration towards the cities of the north and the wealthy countries. Houses in ruin and abandoned land characterised this dying village's landscape. Then, one day in the summer of 1998, a boat carrying 200 Kurds washed ashore and the story of this village began anew. Riace, once a place from which one escaped, now attracts even more exiles arriving from faraway lands.
By welcoming refugees to their community, an utopia was born by the people of this village. Today inhabitants from twenty different countries are bringing Riace back to life and, on a daily basis, work to maintain the connections they have forged with each other. Despite mafia presence, political tensions and threats, Riace has become a "citadel of hope". May Europe be inspired to change its ways.
Awards:
VISIONS DU RÉEL, FESTIVAL INTERNATIONAL DU CINÉMA NYON 2016 *PRIX BUYENS-CHAGOLL*
FÜNF SEEN FILMFESTIVAL (FIVE LAKES FESTIVAL/HUMAN RIGHTS FESTIVAL) 2016 *PRIX HORIZONTE*
FAITO DOC FESTIVAL 2016 *PRIX DU REGARD ET PRIX DU JURY JEUNE PUBLIC*
TERRA DI TUTTI FILM FESTIVAL 2016 *PREMIO SENNI*
RIACE INFESTIVAL 2016 *PRIX SPÉCIAL DE LA COMMUNAUTÉ DE RIACE*